Accounting Assistant
Accounting Assistant
Sheldon, IA 51201
Employment Type:
Temp-to-Hire
Industry:
Clerical/Office Support
Job ID:

005-3424
Pay Rate:

$18-$21/hr. DOE
Job Description
Accounting Assistant $18-$21/hr. DOE
M-F 8a-5p
A world-class manufacturing company in the Sheldon, IA area is hiring a full-time Accounting Assistant to join their team! This mission driven company offers a team-centered environment with a focus in cultivating a diverse and welcoming atmosphere. The company is invested in their employee's success and provides educational and training opportunities. The key responsibility of this role will include maintaining accurate records of all incoming and outgoing payments. The ideal accounting professional for this job would describe themselves as energetic, honest and detail-oriented.
Responsibilities:
AP/AR
Journal entries
Proficient with Microsoft Office products
Use of Pre1, an industry specific software
Solid understanding of debits and credits
Preference given for fuel tax reporting experience
Requirements:
Associates degree or equivalent experience
Quickbooks experience is a must
Benefits & Pay:
$18-$21/hr. + DOE
Paid every Friday
Direct Deposit and/or Paycards Available
Paid Holidays & PTO (Based on accrued hour requirements)
Group health, Life insurance, FSA, AFLAC, Retirement matching
Our job is to get YOU hired (and it's free!)
For more information, call or stop by our office today! If you've applied to Aventure before, please give us call to put your name in for this position.

327 9th Street | Sheldon IA | (712) 324-2425

Aventure Staffing is an Equal Opportunity/Affirmative Action Employer. A drug screen and background may be required.
Interested? Contact: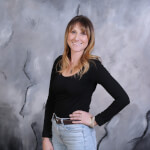 Katie Loger
Staffing Specialist | Sheldon